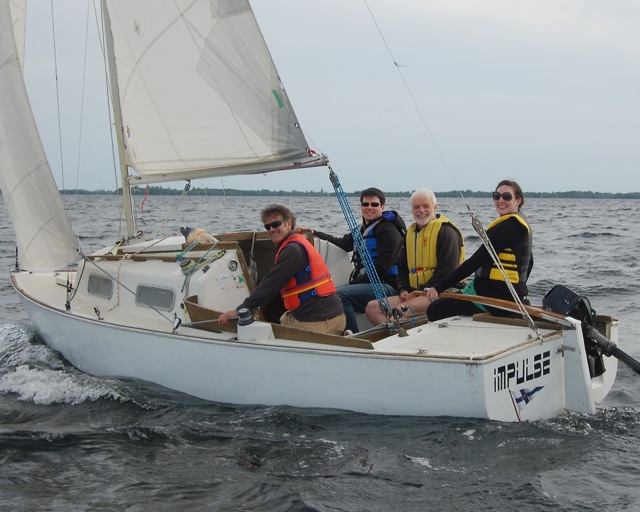 General Information
Here at the KYC Sailing Academy, we are doing everything that we can to offer sailing programs, while taking every reasonable measure to help ensure the safety of our athletes, coaches, and members.
KYC is offering the Start Keelboat Sailing course which is recommended for those with little or no sailing experience who want to learn to crew on a keelboat in a relaxed environment at a comfortable pace. The majority of the time will be spent on the water on board a 24-foot Shark. Students need to complete a workbook of ashore knowledge as an open book learning exercise during the course.
Pricing
Cost: $ 750.00 ( $ 500.00 for KYC Family or Single Members)
Sign up is on a first in, first served basis. Payment must be received in full to complete the registration for your session. Our cancellation policy provides a credit towards a future course if space is available. Requests for refunds may be considered in special cases. Contact the General Manager. (manager@kingstonyachtclub.com)
All sailors must be from the same family bubble or social circle. There will be a maximum of 3 sailors enrolled in each session to ensure an appropriate sailor to coach ratio (a minimum of 2 students is needed for the course to be confirmed). This enables quick sailor learning and progression through meaningful coach feedback.

Schedule of courses
Adult courses are offered in two formats:
Six Weekday evenings from 5:30pm to 8:30pm
Two Weekends from 10am to 5pm (with 1 hour for lunch).
Weeknights
ASN 1: Five Mon and Wed evenings: 5:30 PM to 8 PM – due to Civic Holiday,
Starts: Wed 5 Aug and ends 19 Aug
ASN 2: Five Tues and Thurs evenings: 5:30 PM to 8 PM – Starts: Tues 25 Aug,ends
Tues 8 Sep.

Weekends:
ASW 1: Two weekends 10 AM – 4 PM (One hour ashore for lunch) – Aug 1, 2, 8, 9.
ASW 2: Two weekends 10 AM – 4 PM (One hour ashore for lunch) - Aug 15, 16, 22,
23.
Contact our Sailing Manager to dicussed next steps sailingmanager@kingstonyachtclub.com - once we confirm you are part of the same family bubble or social circle we will send you the payment link

Please bring the following
Personal Flotation Device / Life-jacket
Mask or Buff
Non marking shoes that are able to get wet
Sunglasses
Hat
Sunscreen (primarily for weekend sailing)
Water / snacks
Notepad + pen
Sailing jacket / rain jacket
Other important info
All sailors receive a one month tempopary membership to KYC so that they can enjoy the fine dining experience that KYC has to offer.
Students are required to please obtain the Pleasure Craft Operator Card. This is a Transport Canada requirement to be on the helm of a pleasure craft which has a motor. The course is available online www.cps-ecp.ca
All sailors and instructors are required to wear a buff or mask at all times to ensure the safety of everyone"
Members may be invited to crew on club members' boats, participate in races and have clubhouse privileges to enjoy our fine dining and social events. Single or Family full members who qualify to become a skipper of our Community Club keelboats are able to take out a boat on their own. Please click here for more info on the Community Club
Several of our members volunteer to offer a Mentoring Program on our Community Club boats for members who wish to further develop their sailing skills.
If you have any questions, feel free to email (sailingmanager@kingstonyachtclub.com) or give us a call (613-548-3052).

Terms and Conditions & Participant Disclaimer
All registrations are subject to our Terms and Conditions which you will agree to during the checkout process.
Please review our Terms and Conditions.
Please review our Disclaimer.